If ecommerce was a planet, content writers would be its hot boiling core. Content writing is the forever evolving position that centers the routes between manufacturers, retailers, and consumers. What's less obvious about the writing part would be the word choice, tone, character count, search engine optimization, and creativity that happen in the background.
That's why content writing can be an extremely time-consuming process all the way from the pre-production research phase, to the actual writing production, and post-production revisions. So, as a content writer, speeding your writing process is key to keep up with the pace of ecommerce tasks.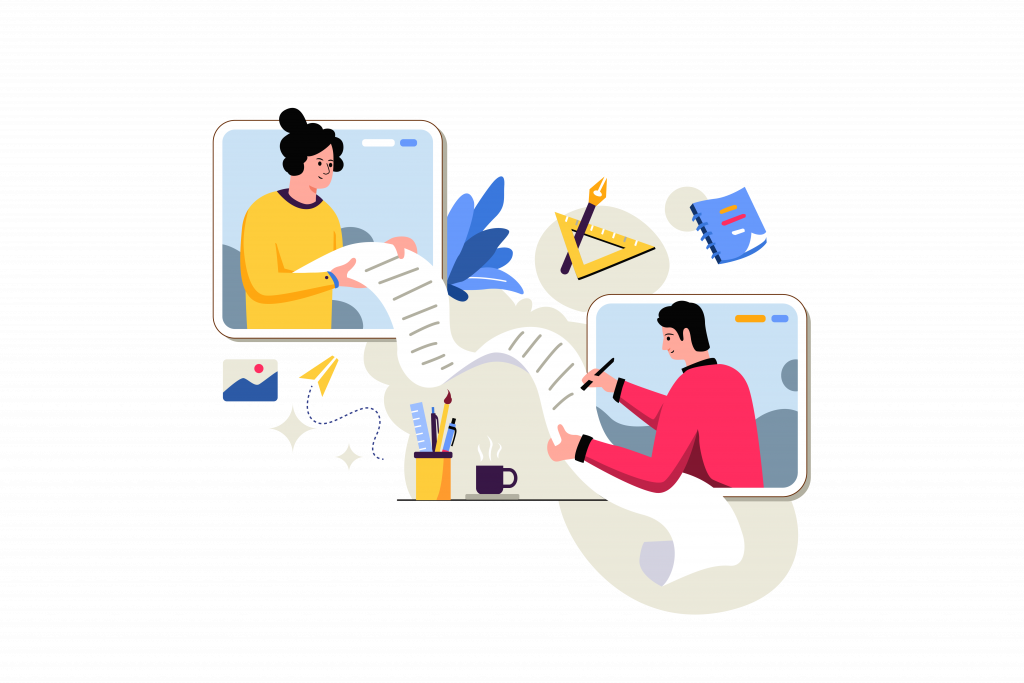 While your creative mind, research skills, fast typing, and years of experience are inevitable factors to maximize your efficiency, they're not enough to take you to the top of the writing ladder.
What you really need are AI writing assistants, or a professional content writing service that excels in them all. Lucky you, you got yourself hooked up on the perfect blog that will introduce the top 4 content writing tools for you.
Content Grammar Checkers
Grammar checkers are websites or applications that check your grammar and spelling in real-time while you're typing. These checkers are designed to recognize typing mistakes, punctuation mistakes, as well as structural mistakes by underlining them. Checkers can also correct these kinds of mistakes or suggest better phrases.
The exceptional addition of grammar checking tools is accessing them as Google Chrome, Mozilla Firefox, Microsoft Edge, Safari and Opera extensions. Relying on a grammar checking tool guarantees a zero mistake rate at all work times whether you're creating written content, posting on social media platforms, editing a product's inventory catalog, or just replying to emails.
Personal Managers
When content writing is organized, the whole ecommerce workflow will run smoothly. Setting client meetings, understanding each vision, scheduling weekly newsletter, getting inventories under control, and writing sales-winning captions while brainstorming out of the box content is no easy task. Every content writer needs a personal manager. What if it can be a free personal manager tool?
Workplace management dashboards applications can help in this regard. Management apps organize the communication and archives across companies and teams. Some of these apps are also customizable allowing users to schedule events and assign daily to-do tasks or long term goals.
Personal managers are built to maximize productivity providing a compelling user experience and seamless integration with business profiles like Business Google profile and Microsoft Outlook for Businesses.
AI Writing Assistants
Who said that just because you're the content writer, you would have to write every piece of content? Artificial Intelligence solutions exist to help you with the boring robotic tasks. This way, you can save the bulk of your focus and energy on creative content writing. AI copywriting tools are the trend you need to follow to get original quality content in no time.
Powered by artificial intelligence and machine learning, AI writing assistants abide by a data-driven approach to provide you with all the content you need. These assistants are equipped to generate SEO titles, outlines, ecommerce ideas, topics, or emails. They can paraphrase, elongate, shorten, and cite sentences as well.
Generating content is henceforth a matter of a few clicks instead of fresh content writing from scratch. As a content manager, you might still want to go over the AI generated content to add your own personal touch, edit the styling, or change the tone to best suit your purposes. However, AI writers are quite advanced in this way.
AI writers rotate between engines to create human-like content according to your input. One of the main engines would be the GPT-3 language prediction model using deep learning to create human-like content that's indistinguishable. Engines also support customizations for the direction, the audience, and the intended call to action, CTA.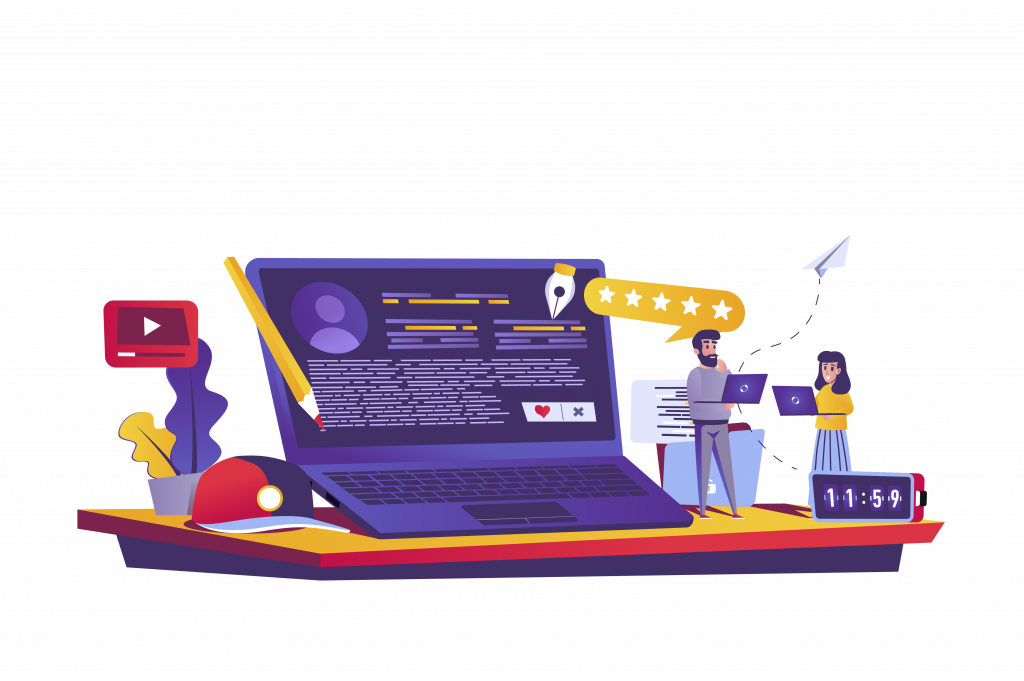 Therefore, using AI writing assistants you benefit from 100% original content in the right direction, syntax, frames, and multiple languages while preserving your brand's essence and delivering engaging content effortlessly on a regular basis.
Search Engine Optimizers
That's it! Engaging content is not enough without the right content writing tools to boost its reach. Written content is mainly dependent on its visibility among the top page of the search engine's results. Thus, you need an all-in-one SEO tool suite for improving this online visibility and analyzing your insights.
SEO tools guide you through the best strategies in terms of keywords, keyword density, alt tags, word count, headings, and backlinks. Such tools also generate simplified reports to analyze your standing in SEO, PPC, SMM, PR, competitive research, content marketing, marketing insights, and campaign management.
With the ever-increasing amount of tools that are introduced to the market every day, choosing the right tools for your needs can be tricky. A small advice would be to focus on your own workflow and always fuel your passion. You could always benefit from a website or ecommerce content consultation to stay on top of your niche's leaderboard.
As a final genuine note, this blog used two of the mentioned content writing tools to convince you to work with them. Contact us to know more!