"I optimize my content with the right keywords, I just never rank in search engines.
What should I do?"
We get this question quite a lot and we're often excited to assist from here. Identifying the problem is one step closer to resolving it. We've already written about SEO for beginners, but this time, we're crafting a special SEO survival guide.
Just like designing a website doesn't mean instant visibility, filling a content with keywords doesn't rank you high in search results pages. So follow along this guide and save it for whenever you need to get your search engine back on track!
1. Unique Page Titles
One of the most important page components in SEO are page titles, also known as title tags. These titles appear in search engine results pages, and they quickly inform users and search engines about the subject of your website. There is a character restriction for page titles, albeit not every character occupies the same amount of room.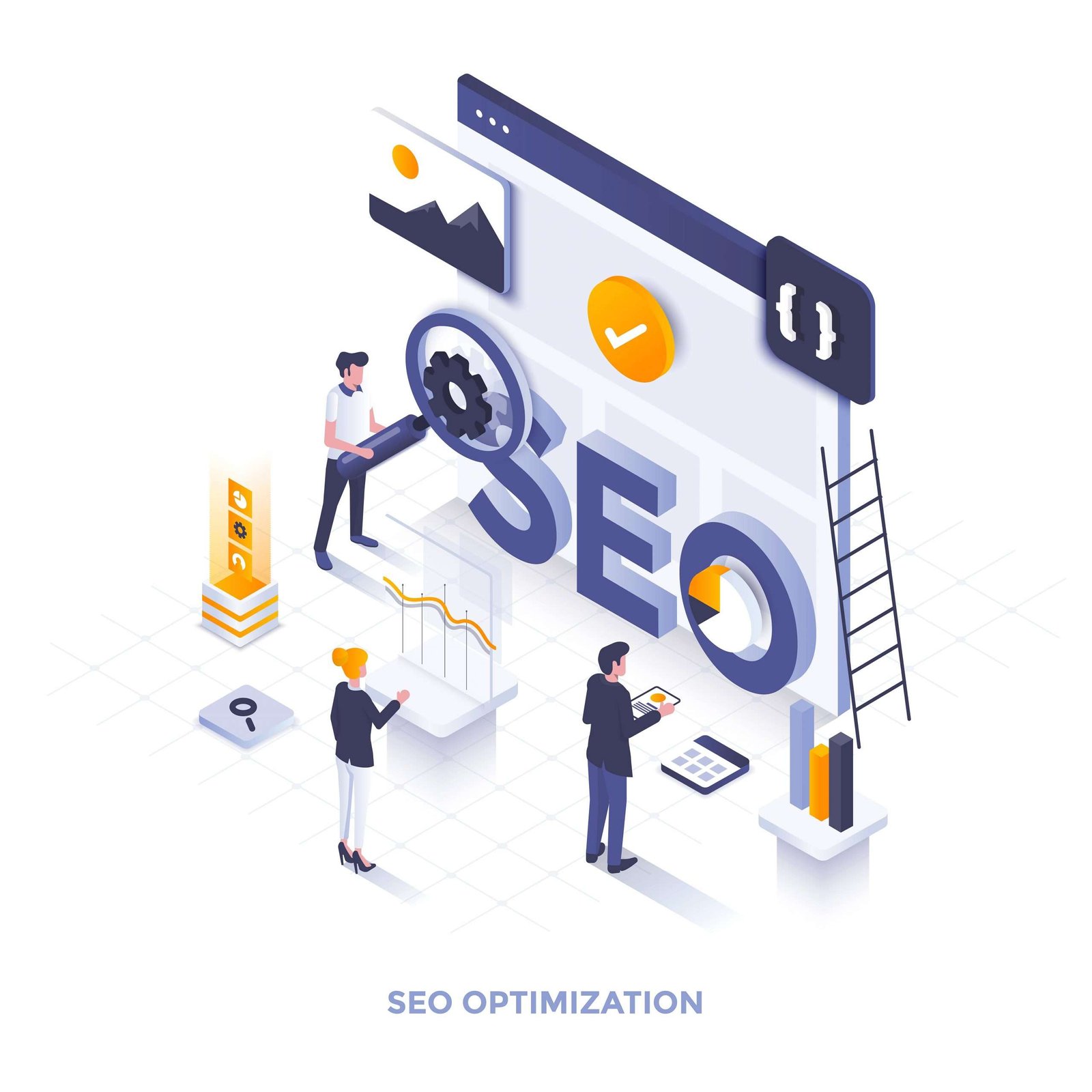 The value of a character is based on how wide it is. Generally speaking, it's wise to stick to a 67 character limit so you may include your business name and an important keyword in the title.
2. Catchy Meta Descriptions
The meta description lets you offer readers a short summary of what's on your page. This context used to be a huge SEO factor, but it's diminished in value over time. Still, it's considered a best practice to add meta descriptions for clarity.
The character limit for meta descriptions is roughly 155, but, just like the case of page titles, some characters are larger in size than others. With that in mind, keeping your meta description a little short of 155 ensures it doesn't get truncated in SERPs.
Pro Tip: Add a call to action at the end of your meta description.
3. A No For Meta Keywords
Meta keywords are tags you can employ to better inform search engines about the content of a page. They are hidden for visitors and can only be discovered in the HTML source code of a website page.
But guess what!
They should not be included. Meta keywords are worthless; depending on the search engine, they either have no effect or mark you as spam.
Because meta keywords were so simple to spam, practically all of the major search engines like Google, Yahoo, and Bing stopped supporting them. Since they no longer use these keywords as a ranking indication, their SERPs are no longer affected by it.
4. 1 H1 Tag
Keep upgrading your headings!
Use H1, H2, H3, H4, H5, and H6 heading tags to describe and title the various sections of your page. They split your pages like an outline by nesting.'
High SEO value H1 tags give you the chance to rank for a powerful, difficult-to-rank term. Being the first words a site visitor sees on your page, utilizing an H1 is roughly equivalent to using a title tag. H1s are significant, but you should never use more than one per page.
Multiple H1 tags provide search engines low quality signals and give the impression that you are trying to cover several topics on one page, which can be confusing to readers. Your pages remain neat, uncomplicated, and simple when only one H1 tag is used.
5. You Need Alt Tags
Did you not know about them?
Alt tags are an HTML element used to tag images and give a text alternative for search engines. They're also known as alt attributes or alt descriptions if you ever encountered them.
You should include language in the image alt tags to ensure that search engines can grasp the context of your pictures. Search engines cannot read graphic components on pages without alt tags. An excellent alt tag summarizes a picture in no more than four words, separated by spaces or dashes.
These should be summaries of the image itself and may contain keywords. Otherwise, search engines can penalize you for keyword stuffing which occurs when you have a lot of keywords only on the page content. The ranking of your entire website may suffer as a result.
6. Write Your Signature Content
Next, we got to the heart of your pages… your content. Your pages can be used for almost any online purpose, from simple blog articles to fully fledged ecommerce pages, but each one needs the same thing to rise in the search engines results pages.
Text based content requires time commitment and the desire to express something new, informative, converting, and worthy. Textual content soon works in your favor once you've written the text for a page. Search engines as well as your visitors can detect that your website is trustworthy if it has dense, meaty content.
Info: long form content is over 800 words.
You're not merely attempting to get clicks for spam or dubious purposes. Instead, you have the potential to be a leader in your field. So, go for composing rich content. We're not saying that long content definitely presents quality content. On the contrary, if your content is genuinely good, it should be long enough.
Blog postings for example are simple because the text takes up nearly the entire page. To maximize their potential, ecommerce pages can fit descriptive text above and below lists of products or categories. Additionally, if your gallery contains a lot of images, include text in the sidebar and captions.
7. Compress All Images
Since we got there, another critical aspect of site speed is image compression, which is essential for effective SEO.
And what drops a site speed?
Rich media like photos, graphics, or videos.
To make a visual load more rapidly, image compression includes shrinking the file size of the graphic. Most photo editing software are free and can successfully compress photographs.
Because huge, high-resolution photographs take a long time for consumers to load, image compression is needed. You could lose site visitors and, as a result, search engines results rating because of those lengthy load times, which result in a poor user experience.
Although it's simple to overlook, doing so will improve your website.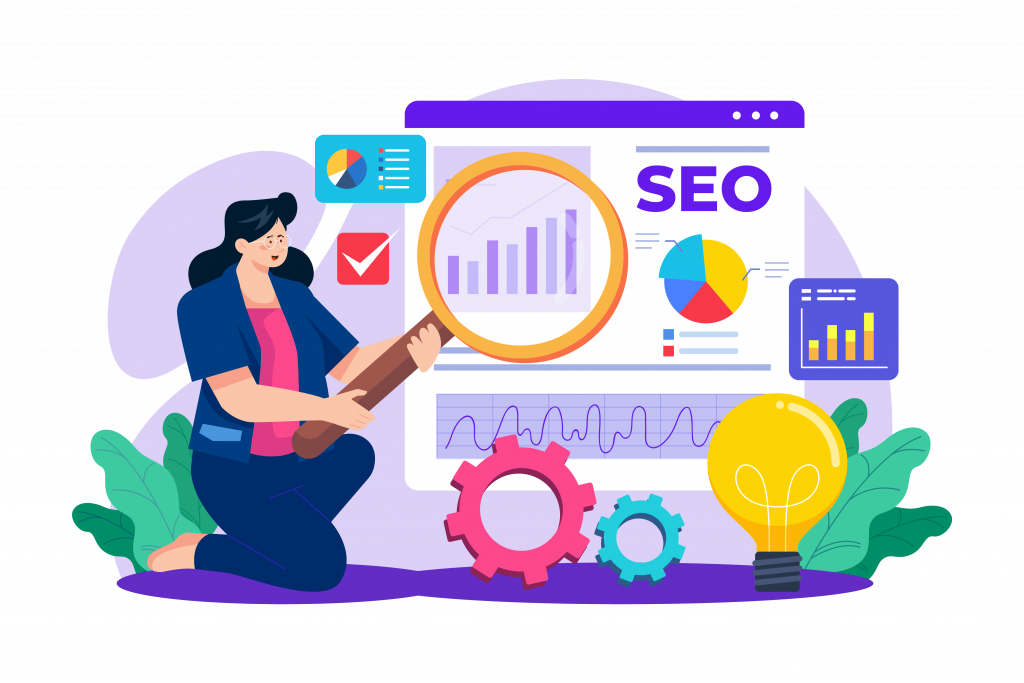 8. Speed Up Your Website
Again, it can't be stressed enough how easy it is to get the technical aspects perfect so that your website and particular content can speak for themselves. Your website needs to be speedy, accessible, and simple to use whether you're writing educational blogs, marketing a product or service, or just putting someone in the right way. People want instantaneous information and outcomes. They will simply go on if your website takes a long time to load.
You can increase site speed and the overall smoothness of your UX in a number of ways, including removing outdated or inactive plugins, cleaning up your code, making sure your subfolders make sense, and tracking your progress in the future.
Your futuristic SEO score will look brighter than ever ranking your content at the top of search engines results right where you deserve. Follow these 8 steps, one at a time, contact us for a free consultation, and keep an eye on every SEO trend that grows more complex and nuanced by the day.