Count 26 million ecommerce sites across the entire globe, and add behind each one of these sites a strive to reach more audiences, a plan to automate the business process, a strategy to improve sales, an aim for customer satisfaction, and a goal to always stand out from competitors in the same niche.
Building an ecommerce site, designing the online store, tracking sales, fulfilling orders, and managing products can be challenging to handle all at once. That's why ecommerce business owners, especially the beginners in the field, might resort to a content management system that would help them do it all. But, 
A content management system can make or break your ecommerce!
Keeping this thought in mind, TeckYou experts did their research and formulated a list of basic must-have features for an ecommerce website or online shop built using a content management system. We'll also explain what a content management system is, what are its types, and why you may need it.
What Is A Content Management System, CMS?
A Content Management System, or CMS for short, is any software that allows users to create and publish content to the web without the need for the traditional HTML, CSS, and JavaScript programming languages knowledge. Simply put, a CMS is a web service that lets anyone manage and share their content, for example, products.
Skipping all the technical requirements and development challenges, a CMS mainly calls for customizing the design and functionality of a website, blog, online store, or any type of content by downloading or purchasing templates and plugins. A CMS allows multiple users access and collaboration, another reason for drastically reducing time and efforts.
So, it's no surprise that over the last decade, the CMS market intensely grew to the point that as of January 2021, more than 64.9 million live websites became ones built with CMS. The question remaining here is, since CMS seem such an easy route, how do you know if your business needs a CMS built website?
It's actually you who holds the answer. Deciding whether to use a CMS for your ecommerce online store or not depends on factors like your budget, your store's timeframe, features, plugins, payment options, data management, real time updates, sections, pages, product releases, and overall customer experience. 
To further guide your decision, you should consider…
What Are CMS Types?
Content management systems are usually categorized according to the way they manage content, frontend, and backend functionalities. 
Headless CMS is the backend only content management system that acts primarily as a content repository and makes content accessible via an API for display on any device without a frontend presentation.
Decoupled CMS presents frontend options yet separates the backend functionality of a website from the frontend HTML content. Each end's management is decoupled into a different system, one for storage and content creation, and one for the interface.
Monolithic CMS is the traditional type that presents both the frontend and the backend of a website in one neat and easy application codebase. It's the all in one user experience designer and admin publishing website builder. 
Made up your mind about your next content management system? Well, even if you haven't yet, the many features available we'll be discussing will help you relate to what a CMS build website really looks like. 
What Are Must-Have CMS Features For Ecommerce Stores?
In principle, all content management systems present free, open source features, and exclude others as paid addons. While it's true that the main features are usually the open source available ones, additional features' particular importance to your own website can't be directly related to its purchase cost.
Taking this into account, here's the awaited list of CMS features your ecommerce website definitely needs.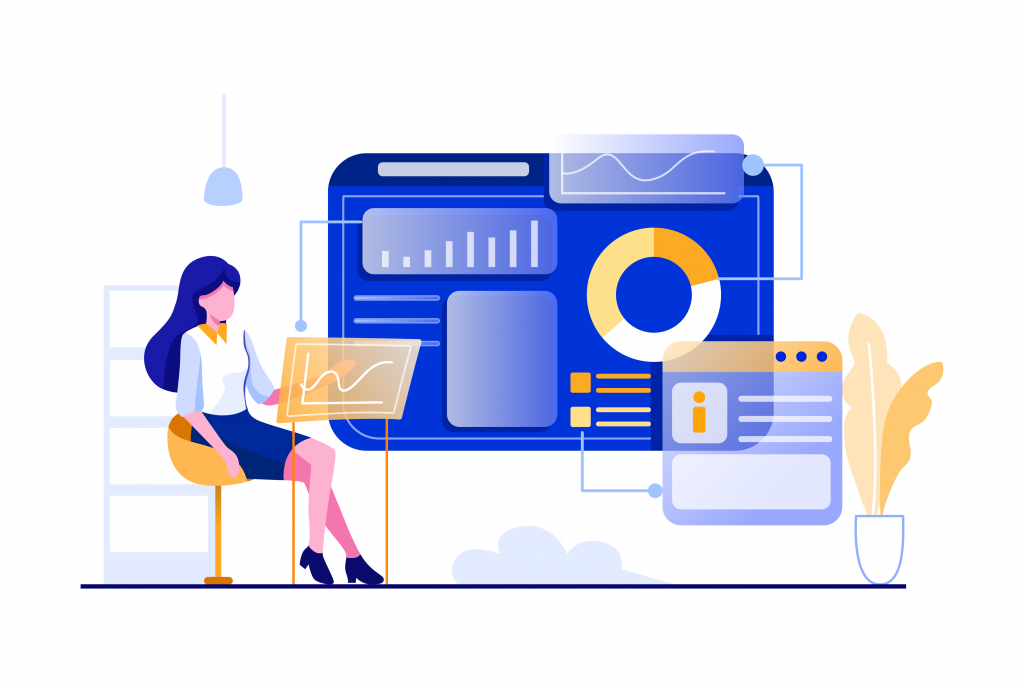 Security
Security features lead the list as a top priority for an ecommerce online shop. Your CMS built site should follow global security standards like the following. First, it should show your secure HTTPS badge or SSL certificate. These help to encrypt your website data and protect it from hackers or intruders. Quickshop, for example, offers your SSL certificate for free.
Second, you should check for other security measures like firewall activation, two-factor authentication, governmental grade security, cloud security, network security, and most importantly, checkout security. Customers' information and payment details have to remain safe and secure and at any cost.
Marketing Tools
When marketing tools are seamlessly integrated into your online store, you're witnessing one of the most important and effective ways for a business to connect with customers. Online stores like Quickshop integrate your shop with Instagram and Facebook shops for an enhanced online shopping experience.
Offering coupons and discounts are other tools you could aim for. Also think of email marketing like sending individual promotion emails regarding selected items chosen for each customer according to their data and order history. A thorough marketing strategy with the right features will maximize your sales.
Responsive Design
61% of the total online retail traffic worldwide comes from mobile devices. That's to say that your online store must be mobile friendly and compatible with all, or almost all devices. Compatibility is one feature you can't compromise because a responsive design translates into great user experience which again retains customers. 

Also on the backend side, the admin panel should be simple to use with an intuitive interface. From the signing up, building, and listing, to managing orders, a CMS ecommerce website should be stress-free. You went down the CMS road for a reason, so, content creation, publishing, loading, and navigation are expected to all be fast and easy.
Guest Checkout
What completes a perfect navigation is an even more optimal checkout. In terms of online shop visits to sales conversions, cart abandonment is a major drawback. Thus, the checkout section needs a smart design to allow purchasing without many clicks nor having to register or create an account in the first place. 
Cross selling should be planned too. All it takes is showcasing related products or featured deals to secure a shopping page that allows your customers to always buy. Your customers will value the option of buying items catered to their interests and budget. So, with a simple thoughtful feature, you can convince customers to add more items to their carts.
Search Engine Optimization
Last, but never least, the online shop feature on our list is SEO. All the time and resources that a content management system saved you can be wisely invested in search engine optimization to rank your shop at the top of search results page. It's one feature that surely compliments all of its predecessors. 
Particularly, SEO and growing organic presence is an integral part of any marketing strategy. Stats reveal that 64% of marketers actively invest in SEO because it's a main way to lead traffic to their ecommerce websites and actually discover any content available online. Once again, Quickshop got this covered using SEO tools within its content management system. 
And that's all you must know about your must-have features. Rule of thumb says that your content management system is one of your business assets, it requires research, dedication, resources, and consistent improvement. After all, your online shop is more than just a template, it's the forefront of your business identity and online presence.
It's never too late to rethink your ecommerce site and consider a CMS for building it, editing it, or upgrading it. Contact TeckYou at any time if you're interested in CMS but still don't know where to start, we'll assist you to take the first step in this journey.