You don't have to be a web analyst to know that people in 2022 are always on the look for a fast-loading, efficient, and secure website. The standards for all websites are now set higher than ever before. Modern web development companies are then expected to tick off a lot of boxes in the clients' dream website list.
It might seem hard to understand the dynamics behind a web development company's nature and character. If you are a B2B company, a startup, or even a passionate web developer, then stick around as we lay down to you the 12 best qualities to look for in web development companies.
Here are the 12 questions to help you find the best web development company.
1. Portfolio: What is their past work?
Asking to see a web development company's past works should be the first on your list if you wish to find the most fitting one. It's not enough for a web development company to be topping the best charts, the firm is also expected to succeed in displaying good testimonials from past satisfied clients.
Their portfolio will help you gain a glimpse of the type of work they do, how outstanding their sites are, and stays as a reference to estimate if the websites they produce will suit your business needs.
2. Size: How big is their media presence?
We mentioned before that topping the best charts isn't a sealed deal for a web development company, but having a low media presence isn't going to cut it either. The size of the web development company matters, because you don't want to be dealing with an agency that claims to be the best, and yet fails to shine among its competitors.
Working with big web development teams mostly means that they are more aware of all the technical and design elements your website needs. While working with smaller dedicated web development teams can be a big focus bonus too.
Since the focus is even more shifted on achieving the best aspects for your site, then going for a smaller one would be a wiser choice. If you are looking to work with both, then you're in luck! TeckYou professional web development teams ensure you can experience the best results firsthand.
3. Team: Who are the ones handling your work?
Okay, so you know the web development company that you want to work with. But, do you know who are the people that handle your project under the company's name? Look closely into the web development team and search for their capabilities.
They should hold great qualities like the following:
Extensive coding and programming backgrounds
Familiarity with multiple languages, stacks, and libraries
Have trackable education achievements
Innovative and creative mindset
Knowledgeable of all new technologies
4. Total Package: What services do they offer?
The services you will be receiving are huge qualities to look for. There is nothing more frustrating than hiring a web development company for your website, only to discover that you'll probably have to do extra work on the website you received afterward.
Make sure that your web development company's package includes frontend, backend, full stack development, hosting, maintenance, domain name, cloud services, and checking factors after launching the website like google analytics.
For example, your ecommerce website can be one of two types: either it's an open source website or software as a service, SaaS, and your web agency should be well informed on how to execute both.
5. Price: Does it match your budget?
The funds that you set for your website are related to your business position. Knowing the price for the total package is a key influence in choosing the web development company that matches your budget. A plus quality for a web company would be to offer a great payment plan for their clients.
6. Style: Is your website style intact?
Even if you have a certain style in mind, it's crucial to look into the company's style for your website. Web designers should be able to create an array of prototypes to test ideas for designs, logos, web vitals, branding, and so on. This way you get to know if the company's style aligns with your vision.
A brand's signature colors, logos, and content in general are the main part of the strategy towards their viewers, thus the end website must accomplish the brand's identity.
7. Flexibility: Can they keep up with the flow?
It's no stranger for the web development process to sometimes swerve away from the original plan. Even if you have your website goals in check, all website elements are listed, and the time frame set, changes are still most likely to occur. Flexibility is the one quality your website development company must have in all cases.
After all, you have to know if they can keep up with the flow, and adapt to any adjustments to keep the website directly on the track. This also tests the abilities of their teams to work under pressure.
8. Communication Skills: Are they open to communication?
In present-day workspaces, a lack of communication can cause major conflicts, work issues, and sometimes cause businesses to lose money. A web development company must be able to translate good communication skills to better understand the client's requirements, and to ease the whole customer service experience.
Listening to and understanding customer demands can result in great outcomes for the website. It's also good to practice consultancy and propose suggestions to the client, but still, consider their point of view.
9. Time Management: Do they stick to their time commitment?
For professional purposes, any industry should be well-balanced in its time management. For instance, the average time to develop a website ranges from days to months depending on the nature of the website. The web agency must create a reasonable period for your project, justify the duration distribution, meet deadlines for the website launch, and stick to their time commitments. While keeping in mind that a delayed launching won't directly affect your online shop.
10. Partnership Value: what value will they add to your business?
Businesses or clients are always on the hunt for a partnership that will upgrade and add value to their foundation. And when looking for a web development company to collaborate with it should be no different. Always ask what value will the company contribute to the business.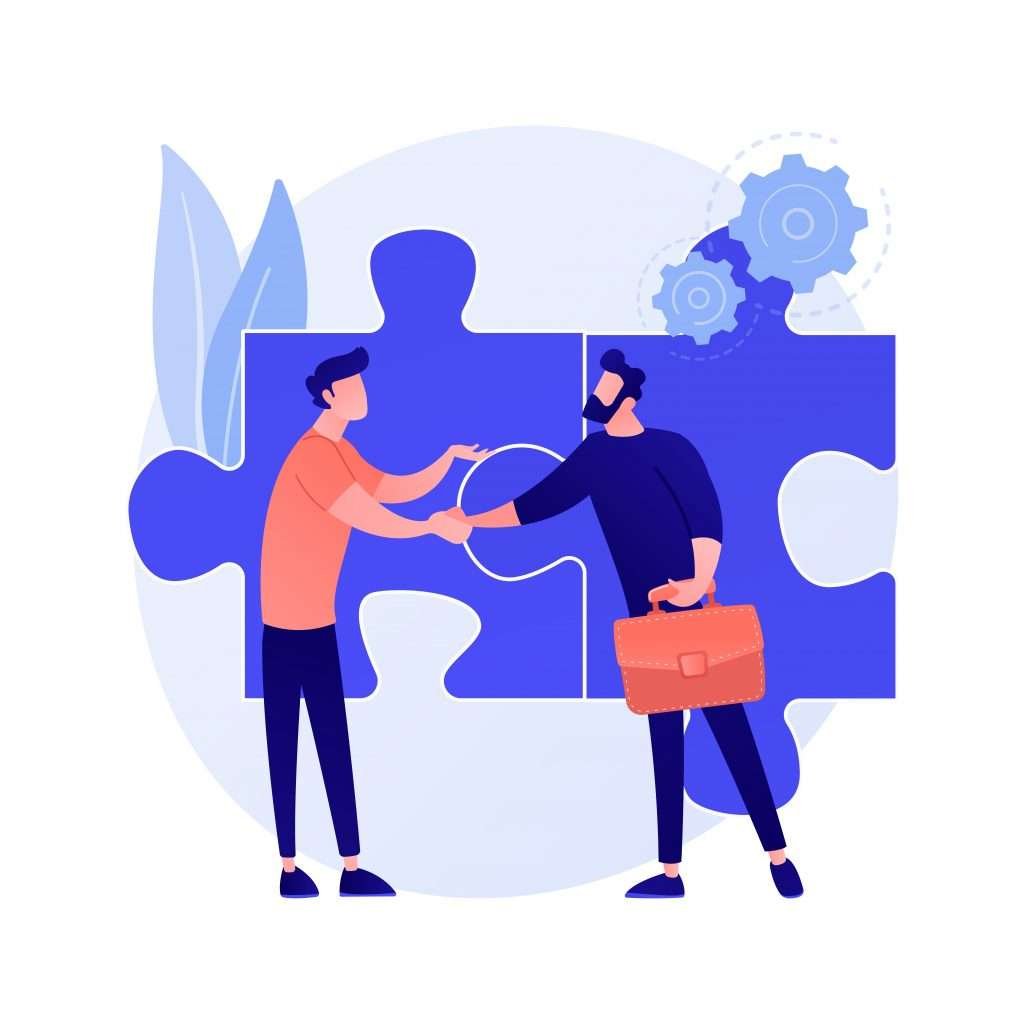 Great website designs and performances are the product of good chemistry between the web agency and the client. A pro-qualified website development office excels at meeting clients' expectations and delivering significant results.
11. Transparency: How credible are they?
One of the best qualities a web development company can offer is transparency. Achieve credibility between you and the firm you're trusting your website with. If the web company is being transparent and clear about each developing step, money allocations, and time distribution, then the company is a substantial candidate to go with.
12. Create SEO-Oriented Websites: Will your website reach its goals?
In the fast-paced era of 2022, you don't want to miss out on SEO, and your website shouldn't miss out on it too!
Every website's end goal is to be the first to reach its target audience. To apply that to your website, the web development company seeks steps like using unique titles and descriptions for each page, fast-loading pages, well-formed URLs, optimized images, and including outlandish content.
So, the next time you look for a web development company to cooperate with, look up this list of qualities. Did you know that the TeckYou web development service checks all these points and more? Our web development services include coding, writing markups, and setting APIs to synchronize your data across all web systems and displays.
TeckYou website development experts will deliver masterful websites, and create innovative, user-friendly, and SEO-oriented websites. Contact TeckYou, it's a one-stop web development destination. Check out how to develop your own ecommerce website in 10 simplified steps.