Consumer ratios and practices are various elements that differ from one industry to another, and user experience has been the main subject of interest for all types of businesses and brands, whether it's in-person or online shopping for the customer.
Ecommerce websites are the breadwinner for the brands if not representing them by themselves. To no surprise, due to the 2020 pandemic, e-commerce sales witnessed a 43% rise that translated into bringing in a whopping $815.4 billion. It's safe to say that from then on, the focus has been shifted more to the user experience on ecommerce websites, and an undeclared competition among the websites of the same niches was generated.
What Makes An Ecommerce Website Flop?
Despite the efforts put in, some companies seem to fail in saving their ecommerce website from flopping. When an ecommerce website flops this means that it's getting low website traffic, low online purchases, an overdrawn in costs and their website probably hasn't fascinated many visitors.
Let's unpack some of the common mistakes that these websites are falling into, in the attempt to avoid doing them yourself on your website:
Having insufficient product descriptions
Using poor product image in quality and sizes
Not optimizing to mobile-friendly
Slow loading for pages
Having a bad customer service
Applying overly complex menus
Limiting products on the website
Including a complicated checkout process
What Makes A Good Ecommerce Website?
On the other hand, you have ecommerce websites that are killing it in the ecommerce game. They have mastered the techniques of keeping the visitors hooked on the site while making a high profit out of it. What makes these websites so captivating and more approachable to online shoppers are the creative factors tailored toward user experience.
Some complementary traits that a good ecommerce website has are charming graphics, organized content pages, easy user application schemes, leaving trusting signals like policy information, and an overall better understanding of their buyers' demographic expectations from a website.
If you're an e-commerce website owner, or even a curious online shopper yourself then keep reading. We're exploring the 10 genius features that will upgrade any e-commerce website and enhance its user experience in 2023.
1. Mobile-Friendly Features
Your ecommerce website is missing out big time if it's not done to work the same across all forms of devices. In 2022 alone 79% of smartphone users have made a purchase online using their mobile devices, and the stakes only look higher for 2023.
Keep your customers and website visitors happy by optimizing mobile features, since most of them prefer looking up online stores and browsing products on their phones. This feature sounds simple, but some websites underestimate how much it can positively or negatively impact their user experience.
2. Visually Appealing Design
Did you know that you have only a maximum of 2.6 seconds to impress your users?
Yes, so unfortunately it's a tiny interval for a user to form an opinion on your site. But fortunately, these first impressions depend solely on your visuals, designs and how appealing they are. To achieve likable, attractive visuals, think about your website as a display for the brand identity.
Let's say you are a product-based brand selling hiking gear, your website pages must have clear stunning images featuring the equipment. The design should also be paired with a brief description of how for example, the climbing gadgets are used by professional mountain climbers.
So start retouching the colors, fonts, texts, labels, and images appropriately. We suggest having all your website goals checked in first before editing the designs, and the outcome should be an ecommerce website that captures your business character.
3. Smart Content Loads
Another feature that has to do with the designs is having smart content loads. Loading the content plays a great role in the user experience since ecommerce website visitors whether on phones or other devices expect the content to load fast, adapt on all screen sizes, and be easily scannable for target information.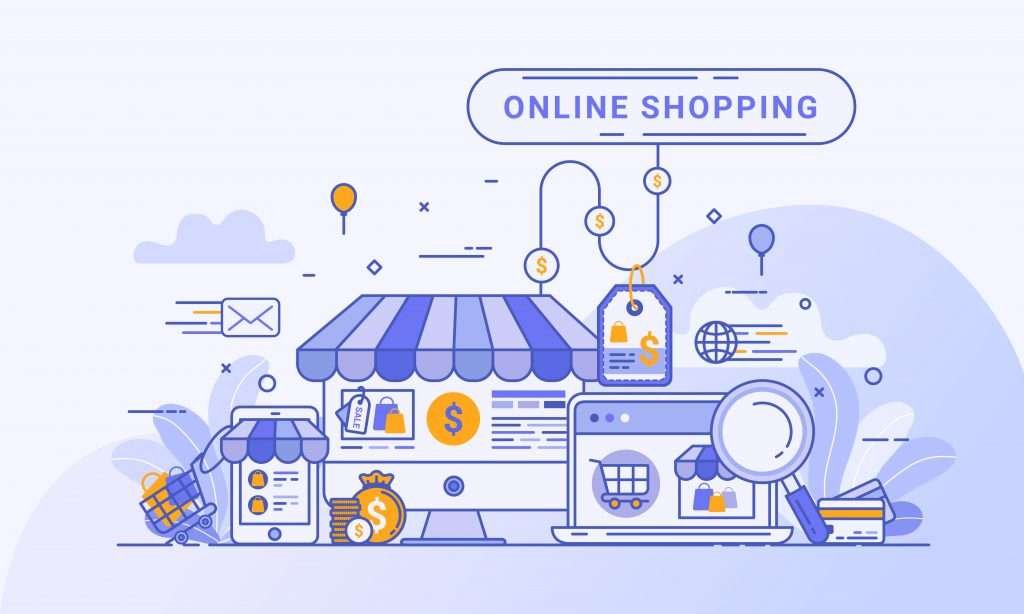 Lazy loading can work too in this case. It requires each image and other content to be loaded by the user when needed. This narrows down the possibility of having your site's structure all over the place, and gives the user more control over what they want to see on their screens.
4. Extensive Product Information And Images
Even with the extreme popularity of online shopping, some people are still hesitant and suspicious of buying online. Sadly, if you're not a verified world-renowned brand, then people tend not to have much trust in your merchandise.
To restore some belief in your company and build credibility with your audience, try adding more details. What we mean by that is to have extensive product information, and images that expand more on each item's qualities. Having that on your e-commerce website will let the customer feel safer and confident enough to place an order on a product they already know so much about.
5. User Reviews, Features, and Discounts
We've touched upon how the user is hesitant by nature, that's why users are always looking for social proof as their guarantee of a good user experience. Collecting good user reviews on your site confirms the success of what your business offers to people, and indicates that you're always willing to work on the quality of the products to satisfy consumer standards.
Your company earns extra points on your ecommerce website if you include discounts, other useful features like contact information, coupons, and free consultation or assistance if possible. Customers love it when they find a brand that cares to add these features as a benefit for them in the first place.
6. Easy-To-Use Navigation
The purpose of navigation is to help visitors find what they want faster and easier. So, boost your ecommerce website by adding all the right sections in your footer like a navigation menu, on-site search bar, product category, and pages to simplify the search.
Most online shoppers appreciate this easy navigation feature on your site since it speeds up the reviewing process. The entire experience might lead to more sales!
7. 24/7 Customer Service Chatbot
The best aspect any company can provide to its customers is being helpful, and a 24/7 customer chatbot supplies just that. Chatbots started to be more commonly used, especially by integrating them with AI (Artificial Intelligence) that mimics human-like interactions.
Customers will feel more comfortable knowing they can reach out to brands at any time for receiving product recommendations, process orders, file complaints, and resolve issues on the spot as much as possible. This feature is delivering the most engaging customer experience for ecommerce websites, and lots of customer insights can be picked up from the conversations as a business advantage.
8. Customized Shopping Experience
Showcasing the personal side of businesses is the on-rise trend for 2022, and it's only going to grow in 2023. Now, online shoppers are leaning toward having a customized shopping experience when entering your ecommerce website.
For example, a fashion brand will customize its website by having different variations of minimalist layouts and templates. The website will add events, holidays, and seasonal special pages and content addressing customers' wardrobe must-haves. This is all usually followed by marketing emails promoting these occasions.
9. Multiple Payment Options
Nothing is more frustrating for retailers than having shopping cart abandonment, just because of payment complications. So, make sure to add multiple payment options on your check-out pages like credit cards, debit cards, amazon pay, e-wallets, mobile payments and so many more. This way, your ecommerce website is not excluding an entire group of people that happen to use different payment methods.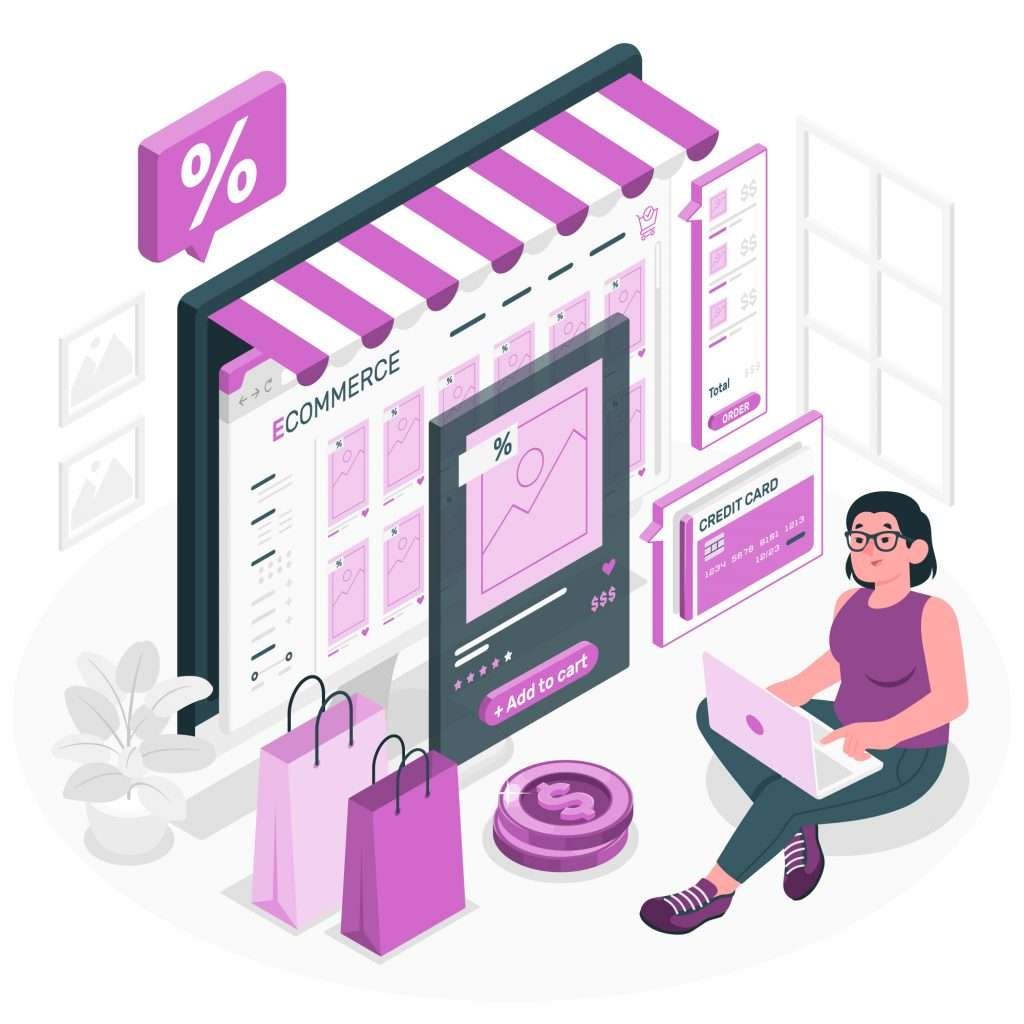 10. Guest Checkout Pages
Some online shoppers, unlike others, don't particularly like registering an account on shopping websites, especially not multiple different accounts. A certain number of users just want the experience of checking in and out. But don't worry about your ecommerce website, there is another way you can salvage the getaway phase for users through guest checkout pages.
Your checkout page will lure in customers' contact information like their emails and phone numbers, without harassing them with the account obligations. Not only are you sending them messages about deals and orders but also, enriching your email list for future promotions and sales.
Developing user experience is a continuous concern for businesses and brands. That's why, we prepared this list for the main 10 features to reform your user experience, and prep your ecommerce website for 2023 ecommerce spaces.
Contact TeckYou to collaborate with our team of savvy consultants and web developers to provide you with the best ecommerce solutions , guide your ecommerce platforms, overcome online business challenges, and help you nail market opportunities. Check out how to develop your own ecommerce website in just 10 simplified steps.