It's the end of the year and you're probably reading our blog while scrolling through your social feed on a holiday instead of your work desk computer.
We won't bombard you with further SEO trends, because these are endless. We'll just recap a couple of Google SEO actualities that we thought were so cool for you to miss out on, even on vacation. 
So, here you go.
Put Your Business On Google
It's a business listing from Google SEO called Google Business Profile. Totally for free, you can include information and images about your company or shop's location, offerings, and goods.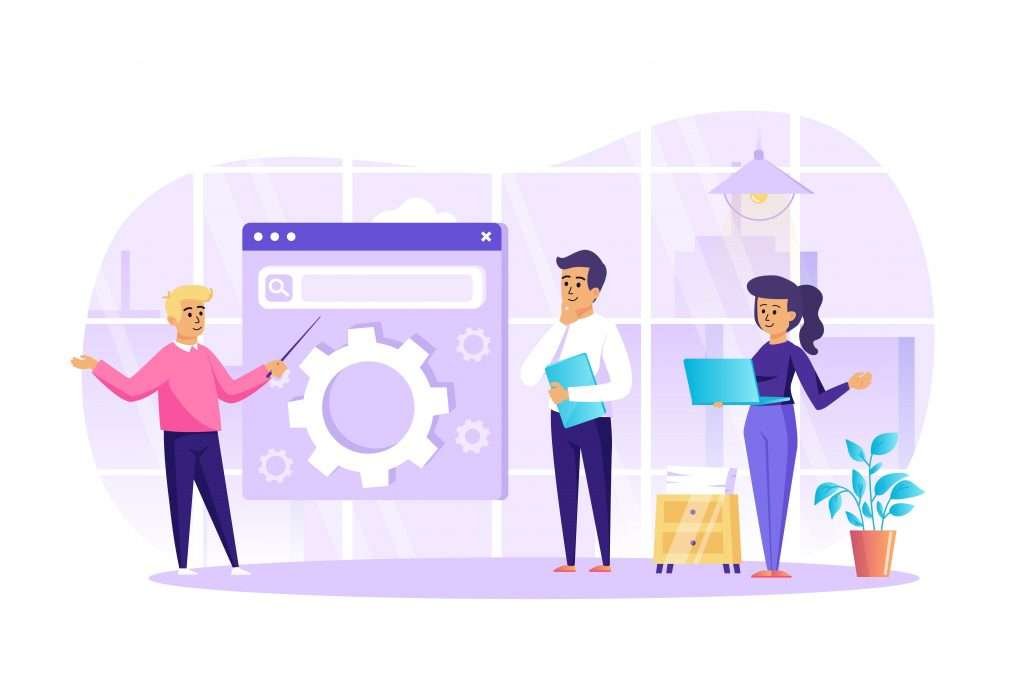 Wondering if you're eligible for this profile?
Yes, as long as your business involves interaction with customers.
So, both companies that have a physical presence such as a restaurant or cafes, and those that offer services by meeting with clients somewhere fall under this category like event planners or maintenance technicians.
Unless your company solely operates online, then you must stick to the good-old other Google tools like Google Ads and Google Analytics.
But, if you're asking why you need the profile…
Well, it's the smartest strategy to boost your presence across Google SEO services is to create this profile. Google Search, Google Maps, and Google Shopping can then display data based on your input from your Google Business Profile.
As the best search referrer, regardless of whether you're searching for web or foot traffic, Google will promote your business over others. Your Google Business Profile makes it more likely that customers will find your company when looking for similar goods and services in their neighborhood.
Searchers can find your business by using the information on your Google My Business listing. Additionally, a Google Business Profile helps your local SEO. In particular, when customers use Google Maps to search for nearby businesses, a listing for a local business is the favorable option to show up.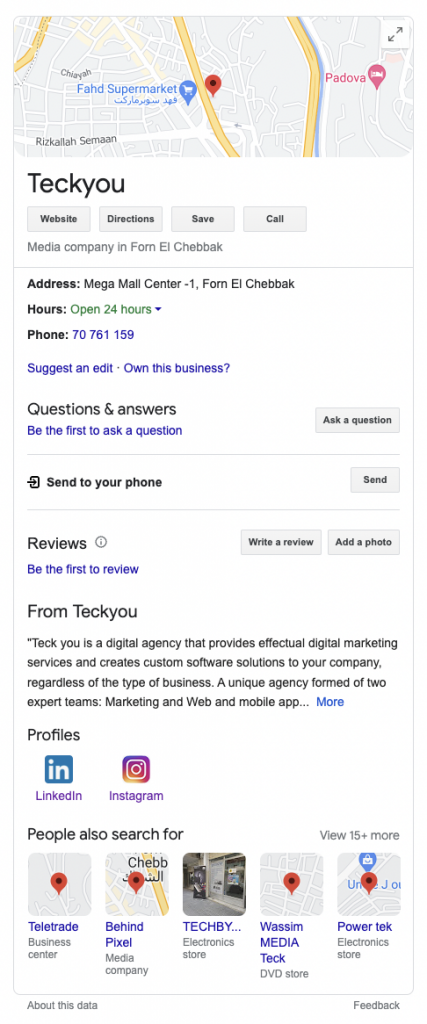 Next, reviews on Google are a crucial component of social proof and a significant approach to increase credibility and trust.
Your customers can contribute as much or as little information about their interactions with your company as they'd like thanks to Google SEO combination of star ratings and space for in-depth evaluations. All of it aids current and potential customers in choosing which establishments to visit and what goods to purchase.
The idea of reviews appearing on such a public platform can be unsettling, especially since you aren't able to pick and choose which Google My Business reviews to submit. 
But, you can always respond to all reviews and remember that, according to Google SEO itself, a mix of positive and negative evaluations is more reliable than endless pages of gushing endorsements.
Feature As A Snippet
Featured snippets content may appear in a variety of search results. It's an attractive section with a picture, a paragraph, or other items. It's totally worth it to optimize content for featured snippets given all of the potential for increasing organic reach and visibility.
You're in?
So, if you have content that you believe has the potential to be featured as spinners or that resonates with some excellence, here are a few suggestions that typically work if you're unsure  how to get on that featured snippet.
Start with headers, the standard Google SEO tool. Break them into one H1 tag, then H2 tags, and H3 tags until they're all relevant. 
Then, wording!
Your headers should include the appropriate keywords. In addition to using keywords, you can use natural language. Google's NLP technology is getting much more intuitive and is now capable of understanding a wide range of linguistic complexity. Therefore, be sure to include anything that is pertinent and that advances the narrative of the subject you are discussing.
Phrase your headers as questions and your content as bullet points or numbered lists.
You could get into People Also Ask.
Our final tip for the day is to consider images that are pertinent, appropriate, and highly related to textual content. 
Go for illustrations, photos, diagrams, or infographics. You can use those to help mainly with featured snippets but also to assist you with a variety of other SERP components.
Did You Know?
Google could feature your image as a snippet, without text.
Photos have attributes such as alt tags, title names, file names, and file formats, so once you've named them all, they may be properly indexed and crawled to aid with visual search.
That's it, you're ready to start your next Google SEO chapter with sky-level confidence. Make sure to follow TeckYou for our upcoming 2023 advice letters and book your free consultation right after the new year.