Let's talk about iOS.
On Monday June 6, 2022, Apple released its iOS 16 announcement live from Apple Park, Cupertino, California, United States.
The major hyping segments of WWDC 2022 included iOS 16, iPadOS 16, macOS Ventura, and watchOS 9.
So, if you've been waiting so long for this announcement, follow along this blog for a quick coverage of Apple's iOS 16 WWDC 2022.
MacBook Air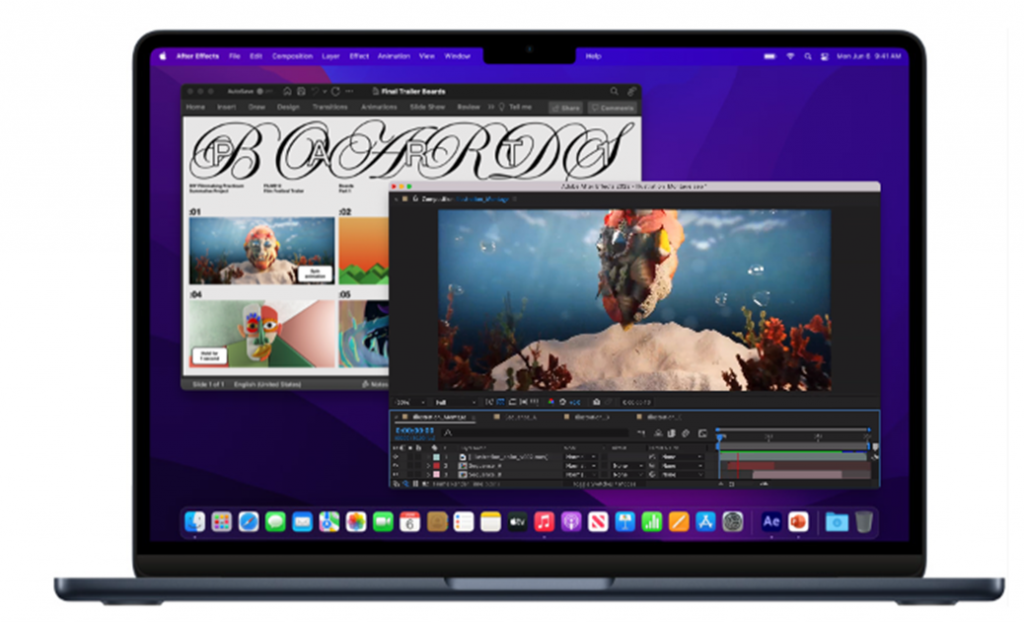 The latest-generation MacBook Air is built with the new M2 chip processor. The upgraded CPU is 18% faster, the GPU is 35% faster, and the neural engine NPU is 40% faster than the previous processor. Along with the M2 chip, MacBook Air comes in an 8-core GPU and up to a 10-core GPU. The MacBook can be configured with up to 2TB of SSD storage, and with up to 24GB of RAM.
If you're not all hooked up yet, the MacBook features a redesigned enclosure with flatter 11 inches thickness edges, a brighter 13.6-inch display, a notch, 1080p front camera, personalized widgets, and new color options like Starlight and Midnight as well as white and gray.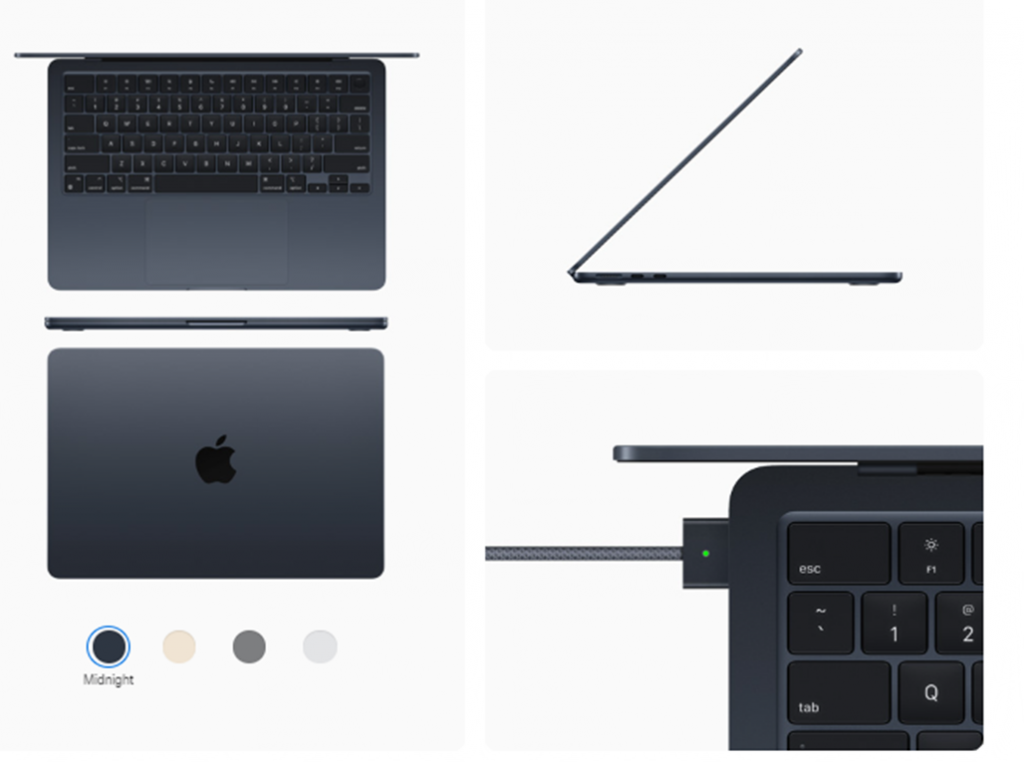 The MacBook is designed to charge with MagSafe charging and its battery lasts for 18 hours. That's MacBook heaven for programmers, gamers, and video editors. You might also like to know that the cable charger's color matches that of the MacBook. Finally, Apple did it! The MacBook's screen uses liquid retina display with a higher pixel density.
MacOS Ventura
The latest software on the Apple MacBook Air and Apple MacBook Pro is called Ventura. Ventura's most awaited features included Stage Manager, Continuity Camera, and new security updates. The Stage Manager is mainly used for simultaneously organizing the opened application to optimize the user's windowing experience. Stage Manager supports 8 applications at once with up to 6K resolution.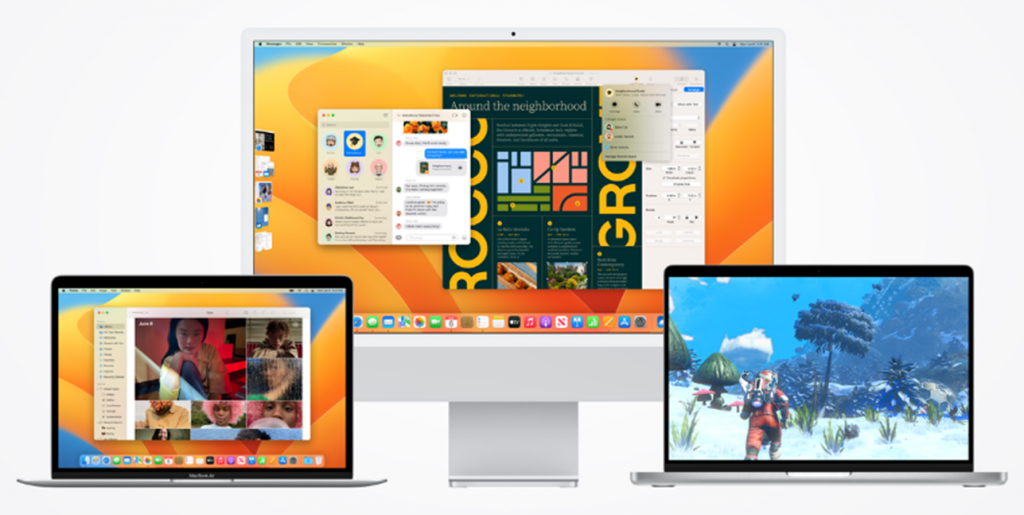 The Continuity Camera feature offers macOS users the ability to use their iPhone as a webcam. Thanks to this Continuity feature, your MacBook can automatically recognize you and use your iPhone's camera when it's nearby. Once connected, the Continuity Camera enables Center Stage, Portrait mode, Ultra Wide mode and more options.
If you're a FaceTime fan, you can now initiate a ‌FaceTime‌ call on one Apple device and continue it using another with the Handoff feature.
Other features tackle Safari. For example, Tab Groups allows users to share their favorite sites and see what tabs others are looking at live.
A Tab Group can create a shared list of bookmarks on a shared Start Page. It also enables messaging, and FaceTiming from inside the Safari app.
CarOS
When you thought one app for search, messages, and calls is too much, Apple introduced CarOS dashboard app designed to be used for the entire control of your car.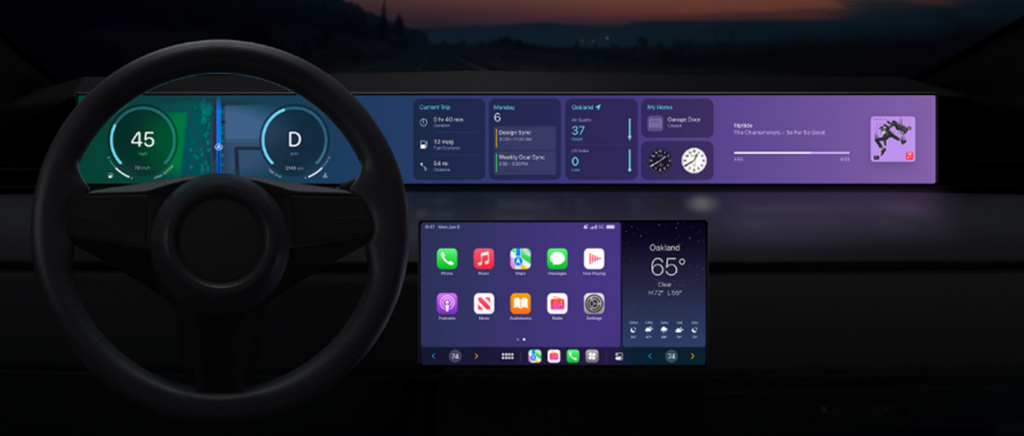 CarOS works like one head unit to display maps, control the car's air conditioning, scan for issues, check the trip's duration, the fuel economy, travel distance, air quality, and even UV light index.
WatchOS 9
WatchOS 9 revolutionized the Apple Watch offering a range of brand new characteristics. These are notification pop ups, updated watch faces, multiple metrics in the Workout app for fitness tracking, greater insights into sleeping patterns, and a cool lunar calendar. The updated WatchOS will also make it easier to track your daily medication intake on the Apple Watch.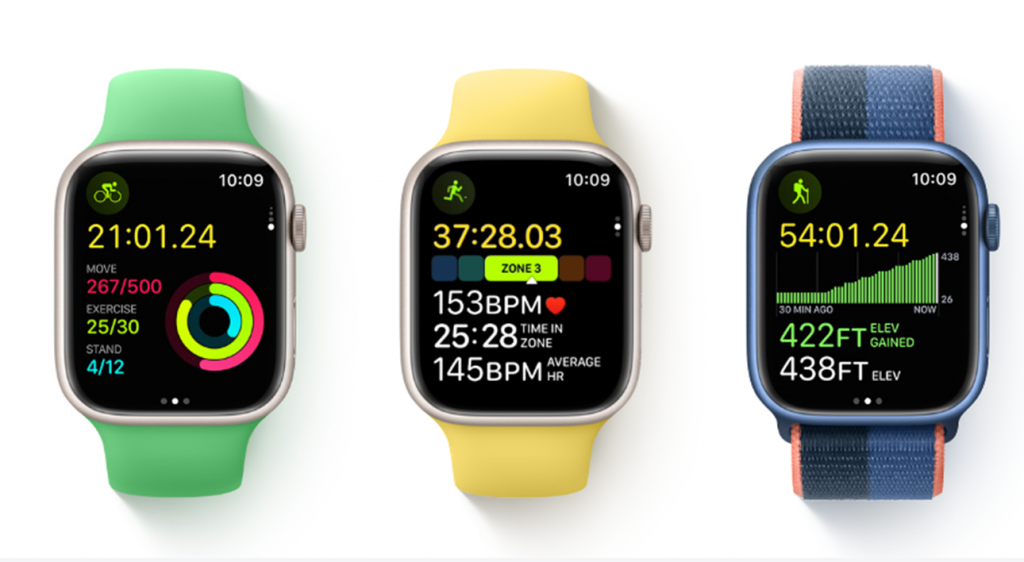 Interestingly, new accessibility features are also available to stream your Apple Watch's display to your iPhone and fully control the watch by the assistive features on the iPhone like Switch Control and Voice Control.
iOS 16
Moving on to iPhones and iOS 16, the new features encompass personalized lock screens where you can set the font, theme, and positions. Speaking of positions, the notifications and widgets are now displayed at the bottom of the lock screen for a cleaner background.
So, if you received a notification at the bottom of your iOS 16 screen but then it disappeared, don't freak out. iMessages now support unsending and editing sent messages. iMessages integrated the unread notifications option as well.
iOS 16 did not forget to update the keyboard. The updated keyboard can now simultaneously support both voice dictation and typing. Tell me about double productivity!
Next, Live Text was updated. Live Text used to let you copy text from photos and paste them on your iPhone. The upgraded iOS 16 Live Text now works for copying text from videos.
Last but not least, payment services were modernized. These services embrace PayLater to purchase online even before recharging your credits. But, this one feature depends on your country.
iOS 16 mobile payment services can be done faster than ever today by just getting closer to another iOS 16 device. No more tapping nor card readers!