Compatible, customizable, corrected software… Apple's iOS 16 is revolutionizing the smartphone user experience starting this September 2022.
Apple just released the new iOS 16 offerings it had announced at the annual Apple Worldwide Developers Conference, WWDC 2022 in June. Excited yet?
So, follow along this blog to find out how
"Apple is delivering the biggest update ever to the Lock Screen, and new sharing, communication, and intelligence features that together change the way users experience iPhone."

Apple (2022)
Lock Screen
One of the biggest updates in iOS 16 is the lock screen. You have the chance to pick from an array of unique effects that make lock screen images and widgets slicker and accessible. The selected lock screen image can be set in front of the clock to give an impression of greater depth. The style, color, and font of the date and time can be changed too.
Widgets, like weather notifications, calendar events, time zones, music, fitness, tracking, match scores, and ring progress can be added to the lock screen as well. The new widgets are, according to Apple, inspired by the Apple Watch complications, designed to make it easier for users to get the necessary information they seek.
The Apple iOS 16 update brings with it a range of curated galleries from Apple collections for the lock and home screens. Apple's main themes this year are "Pride and Unity to celebrate special cultural moments".
If you're less into culture and more into nature, iOS 16 offers you an Astronomy wallpaper and a Weather wallpaper that display the solar system and live weather conditions that update throughout the day. But, if you're not into it either, you can always customize your own lock screens. Yes, screens, not just one screen. You have the opportunity to swipe to switch between lock screens according to your mood and use.
That's not the most significant update yet. The real update is where notifications appear. Instead of the center of the screen, notifications now emerge at the bottom with the latest iOS update. You can also hide notifications with one easy click, not a swipe. So, you get an uninterrupted view of the lock screen and an easy handling with one hand.
Focus Mode
You've definitely noticed by now the extra customizable features. But, once again, Apple will impress you. You can now customize your focus. The Focus mode originally introduced in iOS 15 will get its share of the iOS 16 upgrade in terms of look and functionality.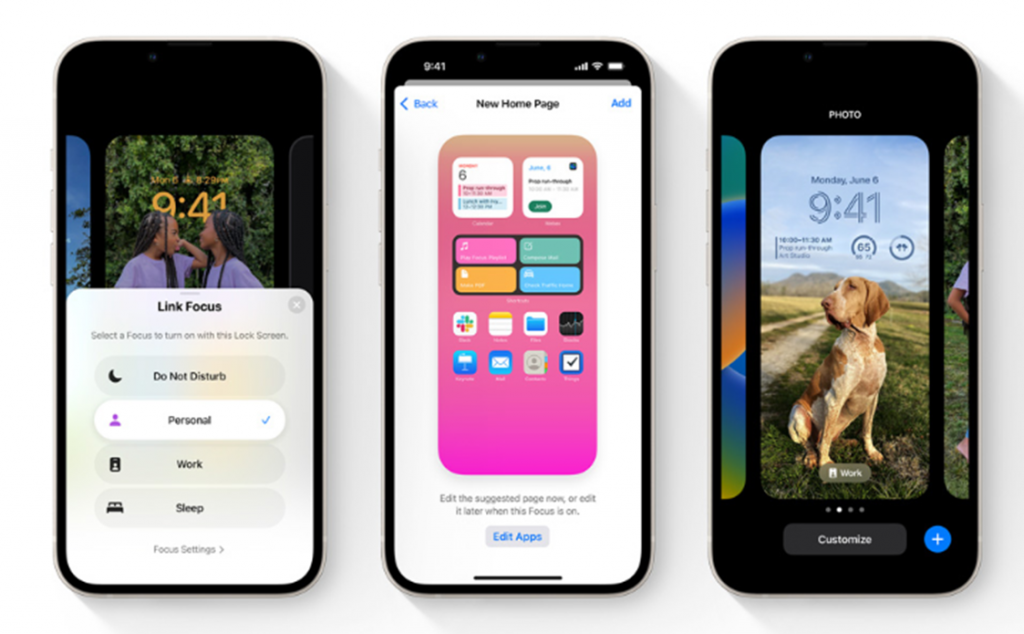 Focus mode can now be connected with your lock screen, allowing users to set both the lock screen image and its widgets for a particular focus of your choice. Just swipe up your lock screen and turn your focus on!
The major addition of the Focus mode is cutting out the clutter, thus, only displaying the content that's relevant to your needs. And this works for all third-party apps.
Mail App
Speaking of apps, the mail app was updated too. The Mail app now includes scheduling, one of the most essential features for anyone at work. Finally, a long-overdue awaited update.
Another pleasing feature is allowing users to cancel the delivery of the message before it reaches the intended recipient. Searching through emails was also updated to showcase the most recent emails, contacts, documents and links at the top of the search results.
Messaging
There's a bunch of updates for messaging too. iMessages sent recently can be edited and deleted before they're viewed. A new unique feature also added is the ability to recover recently deleted messages.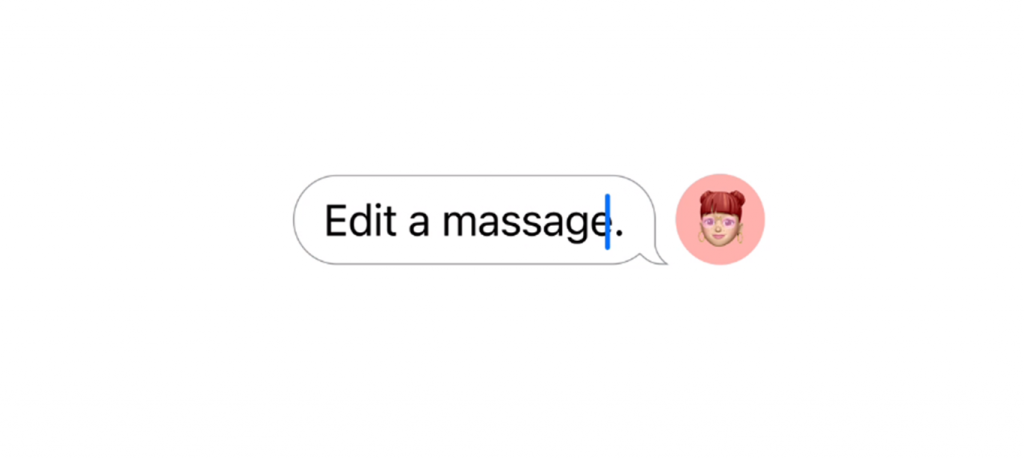 SharePlay is expected to be added to iMessages soon for easily sharing movies, songs and shared playback controls while chatting. Also related to messages, the Visual Look Up feature was updated. Texters now have the option to lift a picture from any image and share it as a message. They will just have to tap and hold the image subject and Visual Look Up will do the rest.
iOS 16 screams fast texting. The Dictation feature has been updated for double texting speed. So, users like you can text through both voice dictation and hand typing simultaneously! This feature will be eventually adopted by Siri, Google Voice Assistant, Amazon's Alexa,and Microsoft's Cortana.
Accessibility
Apple did not just set a standard for its competitors, this time it beat them with the Accessibility features. Visual Look Up in iOS 16 can identify plants, birds, statues, insects, and pets. The on-device intelligence is unstoppable with the Live Text feature too.
Live Text who could identify text and copy it from images can now identify text from videos. Simply, videos can be paused and text can be copied. You can henceforth rely on Live Text to translate what you can't read in a different language and convert currencies just using the camera.
Shared Photo Library
Apple iOS 16 allows up to 6 users to work together on the iCloud Shared Photo Library, which is a separate iCloud library. This is fun and useful especially for family and friends to share their personal photos, existing ones or those in a specific date range among themselves, like an outing shoot or family vacation trip videos.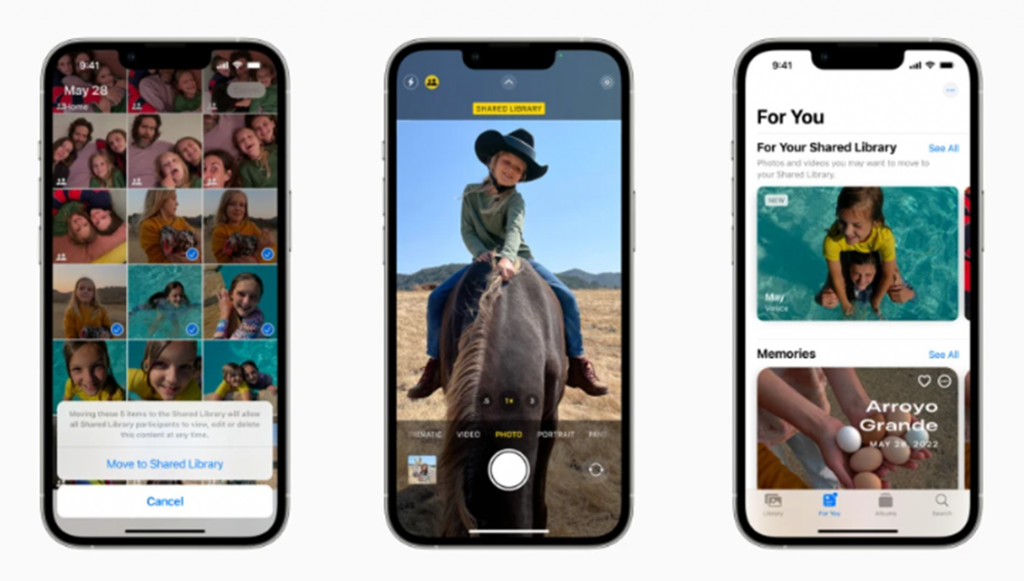 You can enable automatic sending of photos to the shared library with a click setting in the Camera app. iOS 16 will also suggest to you which type of photo or video to share in the library. Sounds familiar till now. The real deal is that once one of the 6 users edits a shared image, the edited file is automatically shared to the library.
Apple wins as a sharing cloud too.
CarPlay
Well, Apple wins as the finest smartphone integration system as well.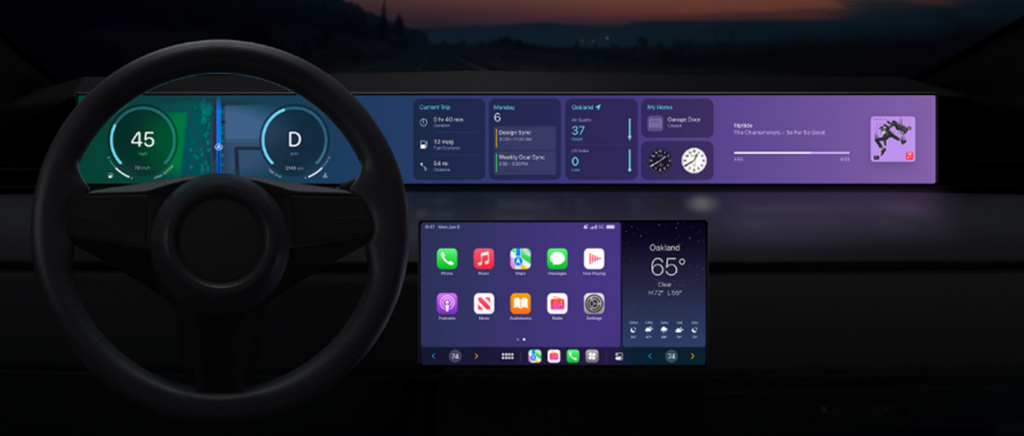 CarPlay allows drivers to use certain iPhone apps through their car's dashboard. The CarPlay integration system can collect the car's data to display information on fuel, temperature, speed, weather, and music. Apple said it itself.
"CarPlay fundamentally changed the way people interact with their vehicles. "

Apple (2022)
Apple PayLater
How about money interaction?
Apple PayLater feature, available for users in specific regions, allows splitting of a payment due into four equal parts for a period of up to six weeks without interest nor additional fees.
Apple PayLater is seamlessly integrated with the Wallet to be used whenever making a payment via Wallet or the Apple Pay system. The feature also supports tracking information and receipts in the Wallet for all Apple Pay purchases.
Apple Maps
Apple Maps update will make it available in 11 additional countries including France, New Zealand, Saudi Arabia, Palestinine, and Switzerland. The new Multistop Routing feature can plan up to 15 in advance with route syncing, and automatic transfer from Mac to iPhone.
Apple Maps got you covered when it comes to transit updates and easy calculation of travel costs in public transport to maintain transit cards and the needed balance within the Maps.
Fitness
The Apple iPhone iOS 16 might flip the table over smart watches including Apple Watch!
The whole new Move feature can be used in isolation to set daily goals, track everything from steps to workouts from third-party apps, and integrate the same within the Move app.
Moving on to the Health app. This one helps users manage their medication list and schedules. In certain countries starting from the US, users will be able to also collect necessary information about medications through the iPhone's camera. So, they would be alerted if the medication contains harmful substances. The Health app enables safely sharing health data and PDF health records with caretakers, health consultants and doctors.
Security
Which brings us to security, one of the most important Apple iOS 16 updates. Safety Check is a newly introduced privacy tool, letting users revoke access to whosoever they have granted it. It comes with an emergency reset that lets users sign out of iCloud and devices immediately. Then, it resets privacy permissions and app access.
Another privacy makeover is Passkeys. These are basically designed to replace the password by using biometric verification like Touch ID or Face ID as a means of logging into devices and accounts. The iCloud Passkeys chain can sync encrypted passkeys across all Apple and non-Apple devices. This was Apple's plan all along: creating a standard way for sharing passkeys on all devices.
If you were wondering about the buzzy ATT privacy update introduced with the iOS 14.5, then rest assured because Apple definitely kept the app tracking transparency option for its users.
Apple Home
The interesting thing about Apple Home is reassembling every single smart appliance under its control, even the Samsung or Amazon appliances. This one connectivity protocol standard is Matter. And more than 35 big tech companies are excited to implement Matter today for a fully controlled life.
And this is just the tip of the iceberg. So, whether you agree about Apple setting standards or not, you can't deny that iOS 16 has set the bar high for every future software.
Once you update your iOS, make sure to keep following TeckYou blogs to know all about software updates from their experts!