400,000 active users per day, 10,000 daily downloads since as of August, 315% rise in installs from the beginning of 2022, and top 4 ranks in the list of most downloaded social media apps, behind Instagram, Snapchat, and Pinterest, that's a real deal for BeReal.
Known as the anti-Instagram app, BeReal has gained so much popularity among the youth, particularly Gen Z, hooked on sharing authentic moments of their days they wouldn't usually share with their friends. 
So, let's just cut to the chase of this blog and recap all that you need to know about this buzzy photo-sharing app.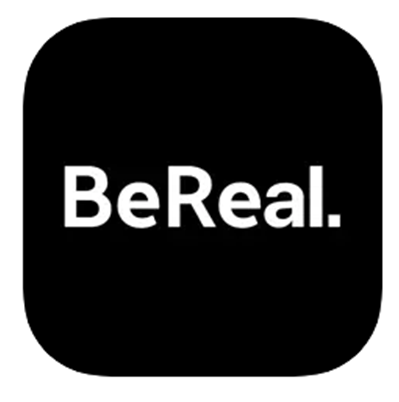 Its Real Date
BeReal was developed and released back in 2020 by two French developers, Alexis Barreyat and Kévin Perreau. The French application's original aim was, and remains, to offer a chance for every social media user out there to showcase their real selves. 
Young users are praising Bereal for its authentic approach in this day and age. The app is literally reshaping every aspect of the online user's experience by pushing toward a realistic representation of the public's day-to-day life. 
The main criticism people have on platforms like Instagram, comes from the abundance of polished lifestyles shared on these apps. These unrealistic representations create some kind of social pressure the live up to the hype of unrealistic social standards. Making the norm of finding friend circles that quote on quote "keep it real" is too ambitious.   
Since then, it's safe to say that BeReal has been undergoing a successful organic growth with a total of 7.67 million downloads and 4.8 rating among thousands of users. Not to mention, that the app is completely free! No in-app purchase or advertisement is required.
BeReal is available for both iOS and Android users. It has worldwide accessibility, and is available in the following languages: English, French, German, Italian, Japanese, Korean, Portuguese, Simplified Chinese, and Spanish.
BeReal Concept 
Yes, we know, these are lots of numbers keeping us wondering why does BeReal have such a hold among people? What's the thought behind it?
Well, the concept is simpler than you think. Joining the app is like entering a no-judgment area. It's this one app on your phone screaming just be yourself and embrace the real moments of your life.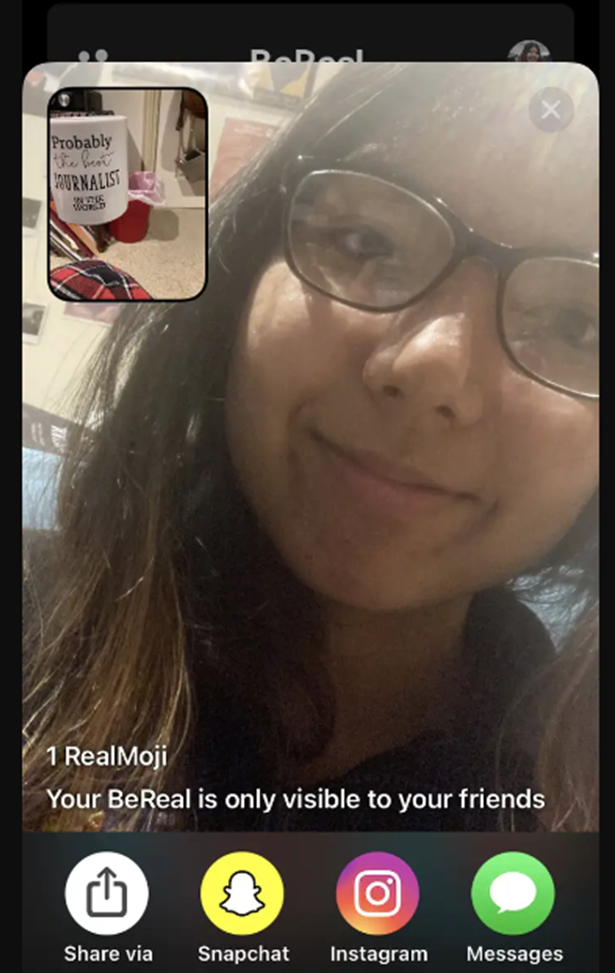 It's asking to be true to yourself and your friends. BeReal is here to tell you that there is no shame in appearing in your natural state, but rather should be appreciated. That's why you will find no place for editing, filtering, and retouching here.
Real Posting
No, no. It's not any good photo of you that you choose to post without a filter. You might as well be laying down on your bed when you receive the notification to take a picture. That's how real it gets. 
RealPosting might sound like an overwhelming process, to begin with. But, we're here to break it down for you. So buckle up and let's walk you through it together. Once you're in BeReal, after providing regular information like age, name, and phone number, you'll be asked to add all your friends sharing BeReal accounts too. 
The opportunity of RealPosting only comes once a day when receiving what is called the "Time to BeReal" notification. Every user is supposed to post at the same time. You have a span of 2 minutes to post after the notification. Thanks to the special feature on the app, one click will capture both a front and a selfie photo. However, if you miss this period all your friends will be notified about it.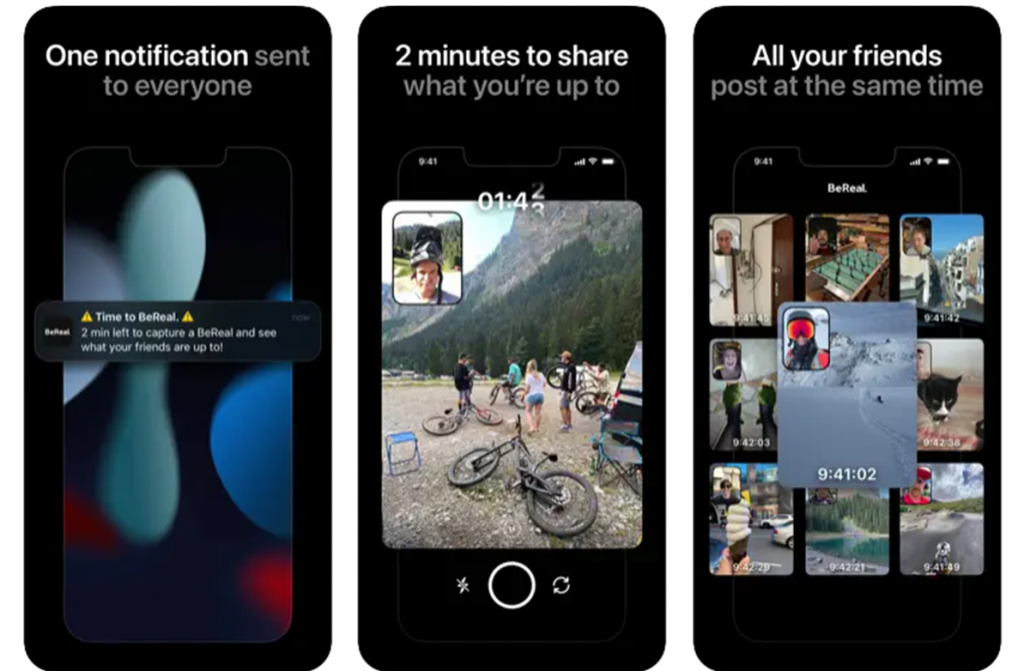 Thus, the dilemma of why you didn't post in real-time will start. Not only that, but also if you retook a picture or took down one from your account after posting, your friends will be notified. All that will be broadcasted for everyone to see.
Realmojis
On the other side, BeReal holds these adorable Realmojis inspired by the emojis and like buttons used in social media. But, their concept is way cooler than the regular emojis that you know. BeReal is letting users express themselves to the fullest. Instead of the yellow plant emoji, you create your emoji featuring your face! 
Another option is instant Realmoji. This one is cheeky too since it requires you to take an instant emoji photo of yourself reacting to the posts on the spot. It's a playful way to get a good laugh for you and your friend.
With the fun two options of either choosing the emojis that you like or capturing yourself imitating them, you would have an authentic Realmojis collection, representing your real emotions.
Real Memories
Keeping up with the warm theme that this app has on all its users, your posts are addressed as Memories. Memories is an archive of all your old posts that will only be shown to you. You have the Memories deactivating option that deletes all of them, so you can start fresh if you like. 
Nevertheless, BeReal creators thought it would be a lovely gesture to have a Memories day released each year. It's for you to look over your past year's moments, the good and the bad ones, but also, the real ones.
This is in a nutshell everything you need to know about BeReal. You got a grip on all the hype around it, its uniqueness, and creativity. Choosing to use BeReal could make you  stand out from others in a no fake community. 

But, it could also feed an obsession about other people's lives, invade their privacy, or expose a wrong reaction at the wrong time. We'll leave you to your thoughts on this one. Follow our blog for new social media updates, and contact TeckYou experts for any digital consultancy.