"You can't sell anything if you can't tell anything."

Beth Comstock
But, have you started telling about your business yet haven't started selling?
If that's you, we passionately crafted this blog to succor startups and businesses and help reach their marketing goals amid today's competitive market. So, follow along if you wish to take advantage of all your available options, uncover tips and tricks, and thrust your sales at the end of this month.
1. Consistent Branding Strategy
Marketing basics say that you need to promote your products or services following a thorough market research and advertising approach. You basically have to offer a unique selling proposition every time you tell, whether you're telling through a post, video, ad campaign, product image, or interpersonal communication.
Here's when you ensure that your brand identity is reflected across all communication platforms. Put forward your business' values, narrate the story behind them, explain your current mission, share your future goals, and use your brand's voice all the way. Even when you're visually telling, bring forward your colors, styles, and logo.
While consumers encounter 4,000 to 10,000 ads per day during the average 147 minutes time they spend on social media, your branding is entitled to be consistent, standardized, professionally looking, and setting you out from the competition.
2. Focus On One Niche
Another way out from the competition is to focus on one niche or target market. Not just in mind, we meant a focus marketing plan written among your documents. Define your niche, narrow down your target audience, choose a persona, draw their empathy map, weigh their needs and desires, then propose your sellings to them.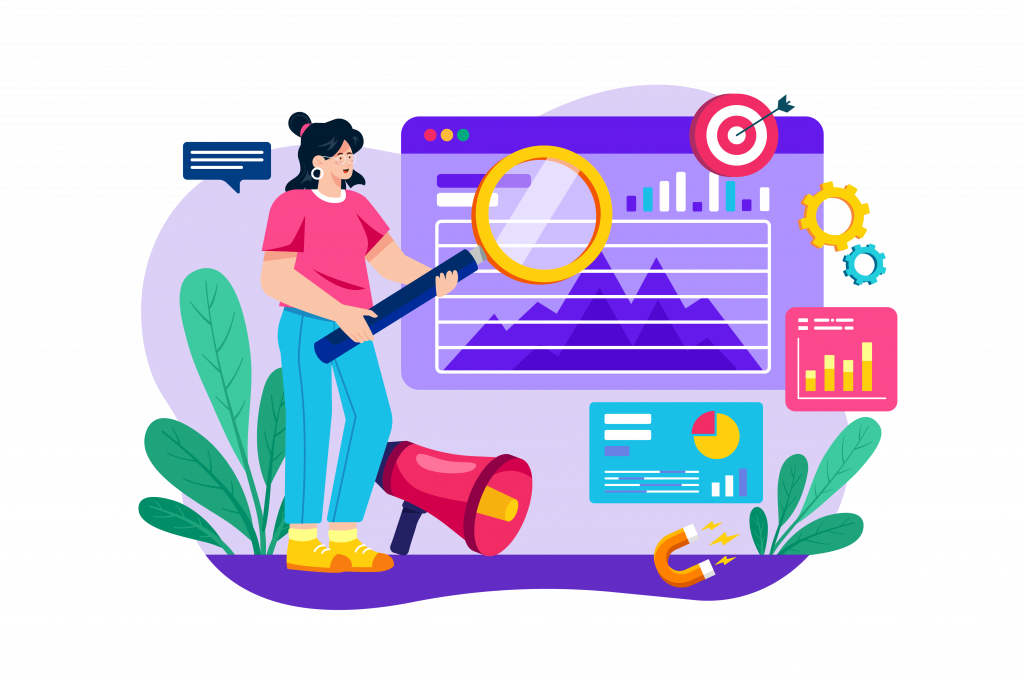 You could also explore the gaps that annoy customers or advantages that attract them. Understanding your niche market will surely direct every step you later take to attract buyers and boost your sales. That's not to say that your niche should be static, rather you can always grow from there. That's what you're aiming for in the first place.
3. Engage In Social Media Marketing
This one might go without saying, but social media marketing is more than just posting product images on your instagram page. If you really want to see results you need to organize your pages, shops, links, information, and abide by a relevant social media strategy to continue posting.
With a simple preplanning, you can make the best out of the huge followers base to target the right user demographics and advertise your business. When we say huge, we mean the 4.2 billion social media accounts in the world. And that's your gateway towards potential visitors and customer leads.
Integrating interesting content and following up with the latest trends can be perfectly paired with your product images or service infographics to engage your audience. Leave some energy to the managing stage of your social media too. Make sure to connect with this target market, reply to your visitors' questions, build relationships with your customers, and create a community around your brand.
4. Hit The Advertising Route
Enough with organic solutions, it's time to spread your wings and aim high. Online advertising doesn't have to be a leisure, it could be at the core of your marketing strategy. And the best part is, advertising can be tailored to your target audience, your goals, and your budget. For instance social media ads are practical and efficient to reach potential customers already interested in your offerings and ready to purchase.
Also derived from advertising are accurate results that validate your marketing strategy or demand future edits. It's totally worth investing in a marketing dynamic that allows you to track your numbers and evaluate your performance online.
5. Keep Up With Monitoring Tools
Speaking of stats, social media monitoring tools allow you to track your performance as well. Check what posts people liked, what content eager them to interact with you, what did they save to buy later, what are they saying about your brand online, and what offers they're excited about.
It's said that
"Your most unhappy customers are your greatest source of learning."

Bill Gates
Even the happy ones actually, your customers' experiences represent a productive means of acquiring feedback for further improvements and addressing issues directly after the purchase or collaboration. This of course implies that you should respond to your customers wishes and strive to meet their expectations.
6. Try Out SMS Marketing
In the same realm of catering to your audience, SMS mobile marketing is an efficient tool to expand your target on the go. These short unexpected messages are so attention-grabbing that they almost never fail to promote your products or services. Experts recommend not more than 4 to 6 messages per month.
But, it's worth it because SMS marketing has far higher open and click-through rates than email marketing with 50% to 85% of sent emails usually considered spam and never read. Text messages also come advantageous because of their low cost and unlimited audiences on WhatsApp, Facebook Messenger, Direct Messages.
7. Host Or Sponsor Events
To spice up the interaction, consider hosting events or organizing workshops to connect with your audience at the same time and place. With the right announcement and target invitations, it's an unmissable opportunity to spike up the exposure of your attendees to your products or services.
They can learn more about what you offer, ask you their questions, get answers to their concerns, become more aware of your story, and feel this relationship with your business. Your customers will love to be treated special with exclusive offers and personal attention to their requests. Even if it's not a common marketing approach in your field, you could be the first one to go creative for an event and boost your sales in the long run.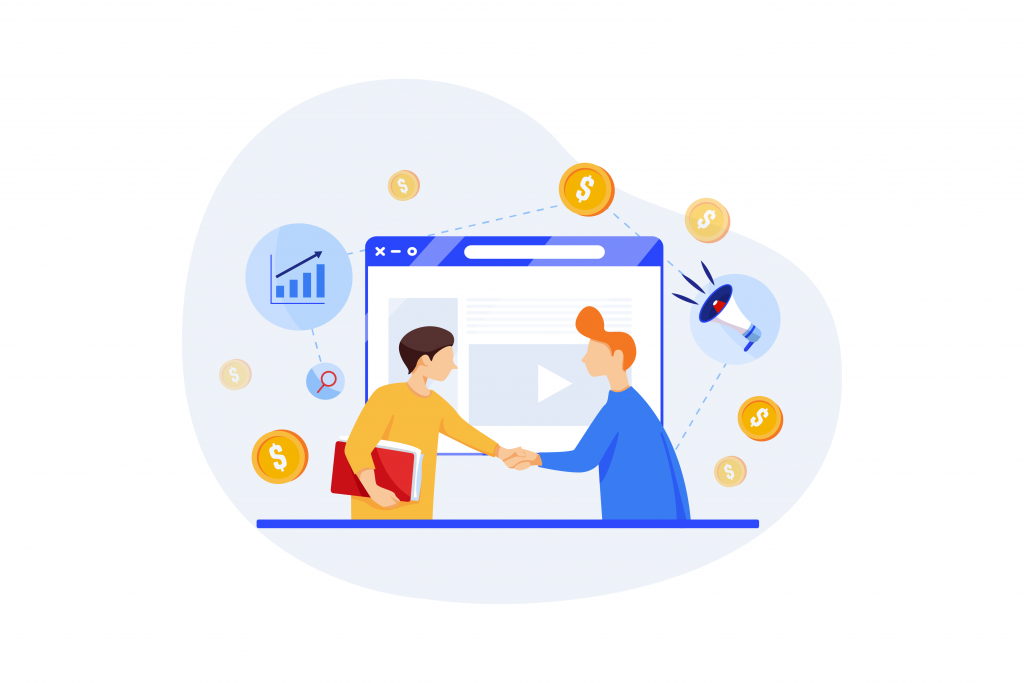 8. Partner With Businesses
Another marketing classic, surviving in business needs relationships and connections. Launching with a strong network and growing it along with your work makes your journey towards your goals a lot easier. Not only that, your networks provide you solid support when you hit a bumpy road.
And, if you just started, brand referrals are the accelerator you need. They help you gain the public's trust and give first customers the confidence to try out your brand.
Remember the events?
Well, you could attend other business events or partnership programs to professionally present your offerings. Other businesses will be there too! So, here you go, new networks.
9. Collaborate With Creators
Content creators represent themselves as highly relatable, transparent about their experiences, and caring about their followers' concerns. So, once they promote a product, it's almost always perceived as a legit review. Sounds exactly like what you're searching for, positive reviews and a wide customer base. You could do the first move and send out products to small creators or offer them special coupons for their followers. And let the partnerships flow from there.
Coupons started in the nineteenth century and they still drive today's bandwagon. They're a smart marketing strategy to overcome the pain of pay and motivate customers to purchase. Code coupons can offer discounts or rebates on certain products. They do work best for consumer packaged goods but can always be applied for services as well.
Best part is… 90% of consumers use coupons. That's advertising without spending ad money!
10. Invest In Search Engine Optimization
You've probably heard about it or even used it for your platforms. Search engine optimization is essential to bring traffic to your brand through your website, app, social media pages, or just search engine pages. And it flows like a chain, ranking with SEO implies more exposure, clicks, visitors, prospects, then customers.
Trigger the chain with the corresponding SEO tools for your business, be it AI, plugins, or professional content writing services. It might be complex to navigate SEO at first, especially if you recently launched your online presence and you're juggling multiple balls at once, so it's worth it to use a hand.
11. Start A Blog
Your content is not only worth it, it alone presents what your digital profile is worth. How do you present valuable content you might ask. Well, the answer is blogs. They're a creative, personalized form of marketing to brag about your services and provide all the arguments you should to drive sales.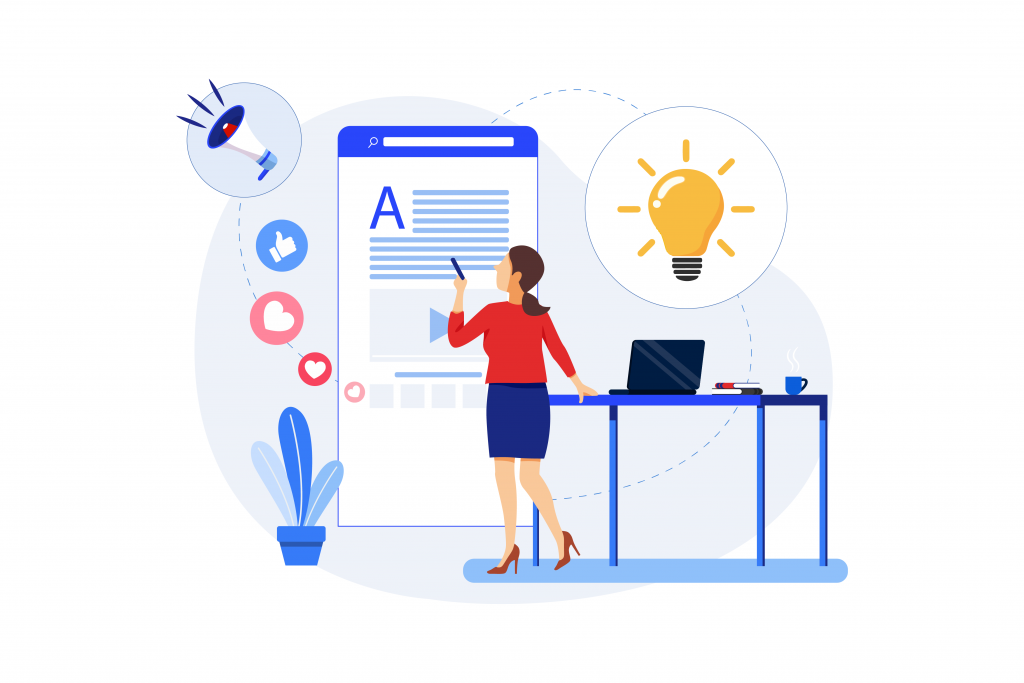 Sharing content on a blog is also unlimited so you can contribute your thoughts and insights about your industry. Thus, even when you miss to sell, you hit as an expert about your niche. Informative blogs presented with catchy visuals or detailed video tutorials can be of particular interest to wider audiences and competitors too.
Across hundreds and thousands of business moguls, small businesses need to be creative paving their way through their markets. This blog is only the start of your resourceful marketing efforts. It's then up to you to explore what strategies suit your goals, attract your audience, and conserve your budget.
You can always contact TeckYou for a free consultation from experts in your field passionate to see businesses grow!